Welcome to the
Sierra Foothills Cycling Club Website !!!
Welcome to our website and cycling club. Club membership is open to all! Whether you're a racer, recreation rider, or just starting out, the Sierra Foothills Cycling Club wants you! Get to know more about our club in our FAQ, or drop us a line from our contacts list.
Our Mission
Our club's mission is to share our passion for bicycle riding through organized events, including a variety of weekly rides designed for both novice and experienced bicyclists of all ages.
Our Rides
Our group bike rides traverse the beautiful foothills of the Sierras in and around the city of Auburn. For more information about our rides visit: ride info. Join us to explore the area while having fun, getting fit, and meeting fellow cyclists.

---
Calendar Rides and Events
Saturday - FF/Penryn/King loop w/Rsnake Br Sat, Jun 3, 8:30am
0 comments
Sunday - Baker Ranch to Robinson Flat Sun, Jun 4, 8:30am
0 comments
Tuesday - Turbo Tuesday Tue, Jun 6, 8:00am
0 comments
Wednesday - Chuck's Lollipops Wed, Jun 7, 8:00am
0 comments
Thursday Ride Thu, Jun 8, 8:00am
0 comments
Friday - Fast Friday 1 Fri, Jun 9, 8:00am
0 comments
Saturday Spintacular Sat, Jun 10, 8:00am
0 comments
Saturday - Extreme Enduro - Markleeville Sat, Jun 10, 10:00am
0 comments
Sundaze Sun, Jun 11, 8:00am
0 comments
Tuesday Ride Tue, Jun 13, 8:00am
0 comments
Wednesday Rides Wed, Jun 14, 8:00am
0 comments
Thursday Ride Thu, Jun 15, 8:00am
0 comments
All Pace Friday Fri, Jun 16, 8:00am
0 comments
---
---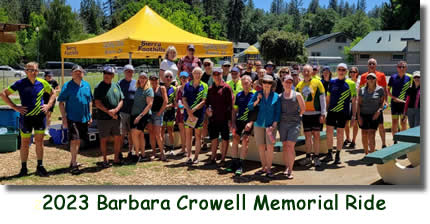 ---
SFCC Kit is now open for orders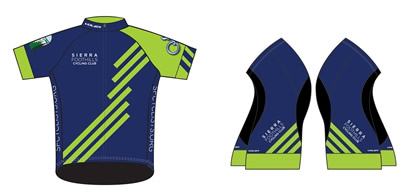 The order window is once again open for you to order the new SFCC jersey, jacket, shorts, arm warmers, etc. We are keeping the same design/color combination as the last order - dark blue with lime green.
The Voler link for ordering is: http://www.voler.com/custom/ordering/li/46343
You will have until midnight on June 11th to place your order for a July 21st ship date. If you're interested in lighter weight fabrics, here's your opportunity to order items such as the Velocity Ascent Jersey, perfect for hot conditions (climbing/summer), sun protector sleeves and/or a sleeveless jersey. All orders will be sent to you, so no need to schedule a pick up.
---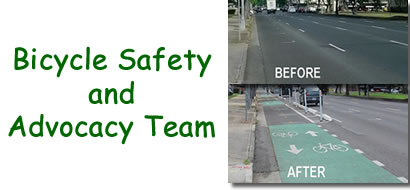 The SFCC does more than just ride around the foothills...we work to improve the riding safety and convenience for all riders in the area. Members of our club have formed a safety and advocacy team working with Placer County to improve the cycling infrastructure and ensure future development includes bicycle friendly features. Read more about our team's current projects and accomplishments and if you are interested in sharing your vision for a fun and safe cycling community.
---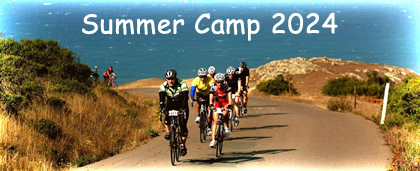 Where: Petaluma, CA
When: Thurs., July 20 through Wed., July 26
This year's Summer Camp is five days of riding in the Petaluma area with two more on arrival and departure days. Routes have been mapped out for each day with most days having several ride options. Interested?? Make your reservations soon as this is a popular destination for summer activities.
---
The 2023 Enduro Ride Series will kick off for its fourth year!! Enduro's are 60+ mile rides held once a month, usually on the 2nd Saturday of each month. It is a chance for our great team of ride leaders to host their favorite long and challenging adventure rides!
Please note this is a tentative schedule as exact dates and locations may change according to weather and various conditions. Check our club calendar for times and details as we approach the ride dates.
| | |
| --- | --- |
| June 10 | Markleville |
| July 20-26 | Summer Camp - Petaluma |
| August 12 | Truckee |
| September 9 | Mt. Diablo |
| October | Mt. Hamilton |
| November | Healdsburg |
| December | TBD |
Questions about the series? Contact our ride director Pamela Connor at rides@sfcyclists.org .
---
A Special Thanks to our Supporters
Visit these Auburn bike shops and receive SFCC member discounts on merchandise.
| | |
| --- | --- |
| | 943 Lincoln Way, Auburn |
| | 835 Lincoln Way, Auburn |
| | 437 Grass Valley Hwy, Auburn |

The MIBM website is currently auditing the results of the Challenge and the final TEAM results will be announced soon
Place
Team
Miles
Proj.
Total
2022
Miles
Team SFCC Rider Mileage
LEAD GROUP (1000 or more projected miles - 32.3 miles/day)

Place

Name

Miles
Ave.
/Day
Proj.
Total
2022
Miles
1
Bruce Wilson
1730
55.8
1730.0
692
2
Ed Craft
1630
52.5
1630.0
99
3
Robert Montuori
1210
39.0
1210.0
4
Ellen Sherrill
1124
36.2
1124.0
557
5
Joanie Mork
1115
35.9
1115.0
784
6
John Holt
1028
33.1
1028.0
722
7
Kathy Welch
1006
32.4
1006.0
163

CHASE 1 - Baker group

Place

Name

Miles
Ave.
/Day
Proj.
Total
2022
Miles
8
Scott Thiede
954
30.7
954.0
853
9
Al Cassel
927
29.9
927.0
382
10
Merrill Furlow
924
29.8
924.0
807
11
Ed Keller
883
28.4
883.0
855
12
Jack Baker
809
26.0
809.0
1241

CHASE 2 - Apo group

Place

Name

Miles
Ave.
/Day
Proj.
Total
2022
Miles
13
Linda Apodaca
740
23.8
740.0
835
14
Jeannie Ennis
722
23.2
722.0
711
15
Catherine Carbonaro
710
22.9
710.0
16
Jack Scullion
708
22.8
708.0
527
17
Kathleen Leavitt
703
22.6
703.0
650
18
John Loudermilk
700
22.5
700.0
219

CHASE 3 - Bustabade group

Place

Name

Miles
Ave.
/Day
Proj.
Total
2022
Miles
19
Jessica Jensen
696
22.4
696.0
647
20
Larry Merlo
686
22.1
686.0
543
21
Nora Boeger
638
20.5
638.0
569
22
Pete Bustabade
630
20.3
630.0
823
23
Mike Lopez
603
19.4
603.0
436

CHASE 4 - Pappas group

Place

Name

Miles
Ave.
/Day
Proj.
Total
2022
Miles
24
Patricia Stewart
586
18.9
586.0
25
James Stoody
584
18.8
584.0
26
Justin Scoggin
583
18.8
583.0
634
27
Wigbert Sy
579
18.6
579.0
28
Monica Pappas
563
18.1
563.0
1018
29
Carlos Bassa
558
18.0
558.0
30
Dana Hofheinz
555
17.9
555.0
266
31
Keith Hallsten
542
17.4
542.0
435
32
Laurinda Stoody
541
17.4
541.0
445
33
Sharon Zasso
509
16.4
509.0
566
34
Jim Passadore
504
16.2
504.0
549

CHASE 5 - Davidson group

Place

Name

Miles
Ave.
/Day
Proj.
Total
2022
Miles
35
Catharine Armstrong
481
15.5
481.0
593
36
Larry Matz
476
15.3
476.0
131
37
Loretta Kelley
470
15.1
470.0
324
38
Barbara Jicha
466
15.0
466.0
39
Matthew Rhyne
451
14.5
451.0
40
Katherine Thompson
446
14.3
446.0
445
41
Rois Davidson
439
14.1
439.0
615
42
Karen Holt
431
13.9
431.0
182
43
Angele Oliveri
424
13.6
424.0
522
44
Don Baldwin
415
13.3
415.0
45
Krishawn Janke
408
13.1
408.0
611

PELOTON (200 to 399 projected miles - 6.5 miles/day)

Place

Name

Miles
Ave.
/Day
Proj.
Total
2022
Miles
46
Bob Peterson
391
12.6
391.0
390
47
Gordy Vredenburg
389
12.5
389.0
48
Scott Barrette
374
12.0
374.0
457
49
K Dott
374
12.0
374.0
604
50
Cynthia Eberhardt
353
11.3
353.0
145
51
Dan Magaw
343
11.0
343.0
52
Les Axelrod
328
10.5
328.0
287
53
Laurel Beck
324
10.4
324.0
676
54
Thomas Phillips
319
10.2
319.0
224
55
Chuck Allgood
305
9.8
305.0
276
56
Dirk Hofheinz
303
9.7
303.0
200
57
Bill Levin
294
9.4
294.0
493
58
Charlene Daniels
269
8.6
269.0
233
59
Wanda Shiotsuka
269
8.6
269.0
687
60
Rachel Dagg
268
8.6
268.0
61
Doug Parks
265
8.5
265.0
527
62
Aaron Masters
257
8.2
257.0
63
Denton Connor
247
7.9
247.0
648
64
Pamela Connor
240
7.7
240.0
670
65
Bob Niblack
239
7.7
239.0
174
66
Cyndi Litzko
228
7.3
228.0
163
67
Tom Piette
216
6.9
216.0
123
68
Keith Kenworthy
215
6.9
215.0
437

OFF THE BACK (100 to 199 projected miles - 3.3 miles/day)

Place

Name

Miles
Ave.
/Day
Proj.
Total
2022
Miles
69
Douglas Thorley
174
5.6
174.0
210
70
Matt Dunnahoe
168
5.4
168.0
407
71
Jen Ivey
156
5.0
156.0
173
72
Sherrill St Germain
155
5.0
155.0
119
73
Nancy Holtz
147
4.7
147.0
74
John Sims
142
4.5
142.0
75
Laura Prescott
138
4.4
138.0
302
76
Deborah Hallford
137
4.4
137.0
77
John Hafkenschiel
130
4.1
130.0
129
78
Dona Anderson
125
4.0
125.0
451

...AND THE REST
Click here for the rest of the Team

Place

Name

Miles
Ave.
/Day
Proj.
Total
2022
Miles
79
Donald Hallford
99
3.1
99.0
80
Christopher Dort
96
3.0
96.0
151
81
John Oberg
95
3.0
95.0
82
Eric Moss
78
2.5
78.0
83
Eric Heaney
60
1.9
60.0
316
84
Margaux Sindoni
22
.7
22.0
290
Ave./Day = Average miles/day including today
Proj Total = Projected total miles for May based on miles up to date
2022 Miles = Miles from MIBM 2022 (if available)