Welcome to the
Sierra Foothills Cycling Club Website !!!
Welcome to our website and cycling club. Club membership is open to all! Whether you're a racer, recreation rider, or just starting out, the Sierra Foothills Cycling Club wants you! Get to know more about our club in our FAQ, or drop us a line from our contacts list.
Our Mission
Our club's mission is to share our passion for bicycle riding through organized events, including a variety of weekly rides designed for both novice and experienced bicyclists of all ages.
Our Rides
Our group bike rides traverse the beautiful foothills of the Sierras in and around the city of Auburn. For more information about our rides visit: ride info. Or, to see what rides our club currently offers, check out our ride calendar. Join us to explore the area while having fun, getting fit, and meeting fellow cyclists.
---
Click here to Login
Calendar Events at a Glance
Previous 14 days
Today
Next 14 days
Wednesday Ride Wed, May 25, 8:00am
0 comments
Thursday Ride Thu, May 26, 8:30am
0 comments
All Pace Friday Fri, May 27, 8:30am
0 comments
Memorial Ride Sat, May 28, 8:30am
0 comments
Sundaze Sun, May 29, 8:30am
0 comments
Tuesday Ride Tue, May 31, 8:30am
0 comments
Wednesday Ride Wed, Jun 1, 8:00am
0 comments
Thursday Ride Thu, Jun 2, 8:00am
0 comments
All Pace Friday Fri, Jun 3, 8:00am
0 comments
Saturday Spintacular Sat, Jun 4, 8:00am
0 comments
Sundaze Sun, Jun 5, 8:00am
0 comments
Tuesday Ride Tue, Jun 7, 8:00am
0 comments
---
A Special Thanks to our Supporters
Visit these Auburn bike shops and receive SFCC member discounts on merchandise.
| | |
| --- | --- |
| | 943 Lincoln Way, Auburn |
| | 835 Lincoln Way, Auburn |
| | 437 Grass Valley Hwy, Auburn |

SFCC is in 2nd place with 29,161 miles
(Most Miles category)
| Place | Group/Club | Miles | Riders |
| --- | --- | --- | --- |
| 1st | Sacramento Wheelmen | 29,655 | 72 |
| 2nd | Sierra Foothills Cycling Club | 29,161 | 73 |
| 3rd | Sacramento Bike Hikers | 16,865 | 70 |
| 4th | Tri County Cyclists | 7,854 | 18 |
| 5th | University Covenant Church, Davis | 4,268 | 22 |
| 6th | Yuba Sutter Triathlon Club | 3,897 | 15 |
To register:
1. Use the link Lovetoride to register yourself
2. Click on your name in the upper right corner
3. Click on "Join a Group"
4. Click Join an Existing Group
5. Type in Sierra Foothills Cycling Group
---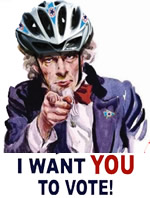 SFCC Board Elections Meeting
Where: Bicycle Emporium (map)
Date: Friday, June 10th
Time: 6:30 pm

 Bring;  Finger food--an appetizer or dessert to share.  Your club will supply the sodas, beer, water, plates, and napkins.
Come out and thank your SFCC Board for working hard all year long to bring you the perks of a great cycling club:  A variety of weekly rides, adventure rides, a Club century, cycling camps, events, advocacy for better cycling roads and access, cycling tips for new and experienced riders,  skills clinic, extensive communications, information about what's up in the cycling community, and more.  WOW!!!
Please come and meet the new and continuing board members and thank them for volunteering their time. And please thank our host Bill Marango at Bicycle Emporium  for his continued  support.
---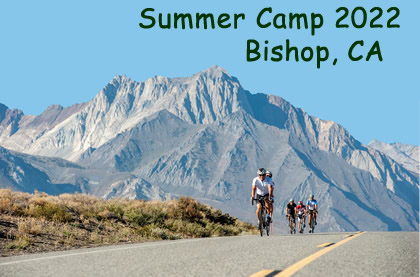 Where: Bishop, CA (map)
When: June 20th thru June 24th
Our Summer Camp Committee is working to make 2022 a memorable one with a four day road cycling camp based in Bishop in the Eastern Sierras. Mark your calendars and make necessary reservations soon.
Please note membership with SFCC is required to attend.
---
The 2022 Enduro Ride Series will kick off for its third year!! What is an Enduro ride you might ask? It is a 60+ mile ride held once a month on the 2nd Saturday of each month. It is a chance for our great team of ride leaders to host their favorite long and challenging adventure rides!
Please note this is a tentative schedule as exact dates and locations may change according to weather and various conditions. Check our club calendar for times and details as we approach the ride dates.
| | |
| --- | --- |
| June 11 | Sierraville/Gold Lakes Loop |
| July 9 | Petaluma-Dillon Beach |
| August 13 | Truckee - Stampede |
| September 10 | Tour de Manure - Sierraville |
| October 1 | Mt. Diablo |
| November 12 | Best of Foxy's |
| December 10 | Folsom Lake Loop |
Questions about the series? Contact Monica Pappas at
membership@sfcyclists.org .